Find all Woufers posts,
the app for dog owners
Did you know it ? #Woufers
Many ways to show their love, without even talking!
Ribella, for her part, does the six: what a charmer, a real ball of love
Did you know it ? #Woufers
Can't you see yourself living without your little pot of glue at home?🥰 And even if they leave their hair on us, we'll never say "no" to a big hug from our favorite glue pot 🤗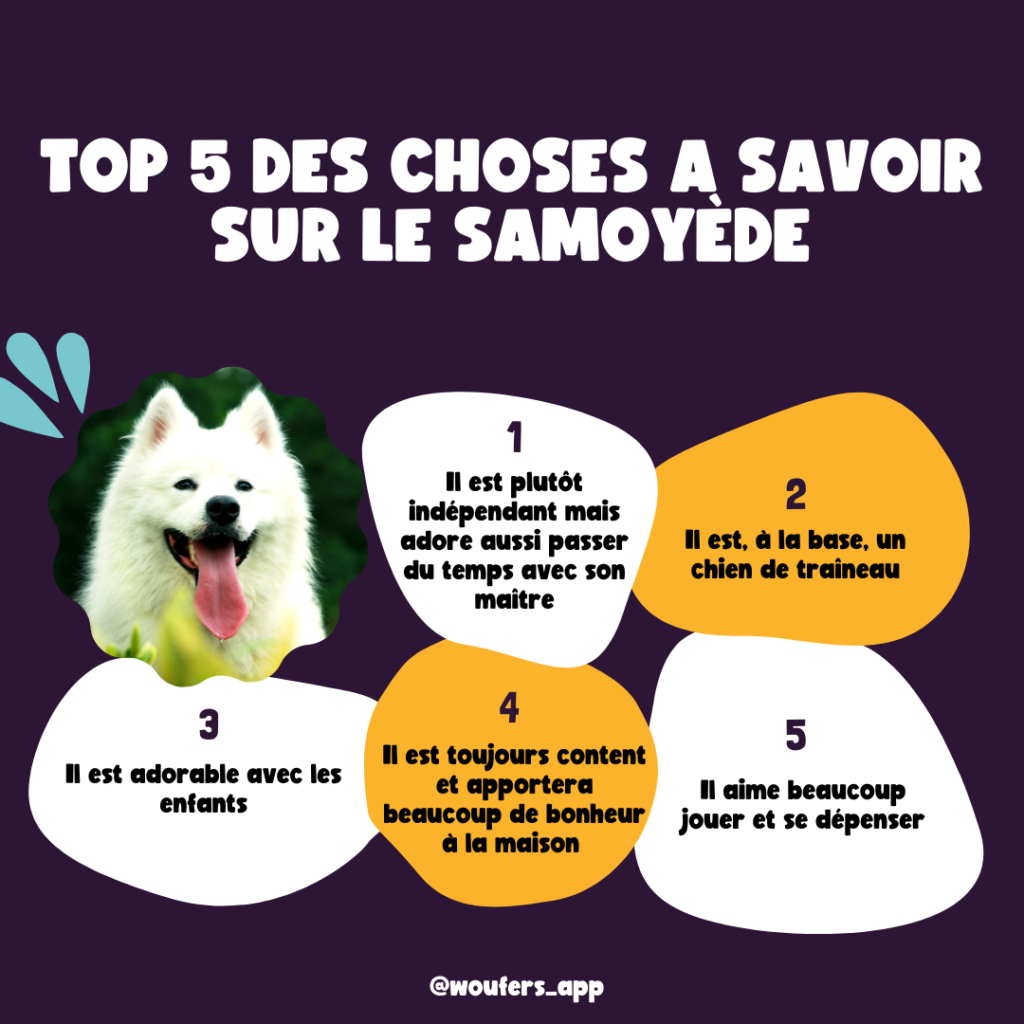 Meet with your dog #Woufers
Samoyede
Here is 5 info about this doggy, the whitest and most smiling one we know!
At the base intended to pull the sleighs, this beautiful dog loves to work 
Did you know it ? #Woufers
Because prevention is better than cure, here's a small list of 10 toxic foods for your dogs ❌🐶
In the event of an accident, you can contact the poison control centre in your area to benefit from first aid🏥
Did you know it ? #Woufers
Careful, little paws could hang in there🐾
And yes, bitumen is much hotter than you think! Don't hesitate to use shade during your walks and/or take the temperature of the ground with your hand on hot days☀️
Did you know it ? #Woufers
Border Collie 🐶
We have a player here, be it with young or not so young, this dog is also endowed with great agility 🖤
Did you know it ? #Woufers
Finally, ticks can hide a little everywhere on our dogs!
After each walk, take a few minutes to inspect your hairball. If you find a tick, get a tick puller to remove it or make an appointment with your veterinarian🐶🏥
Have the magic word 🐶
Does your doggy have a keyword that immediately catches his attention, makes him stand up from his basket or just raise his ears? 👀
Did you know it ? #Woufers
Having a dog is a real oxygen bubble, isn't it?🥰🐶 It's proven, having a pet improves our daily lives. Another good reason to love our doggy 😜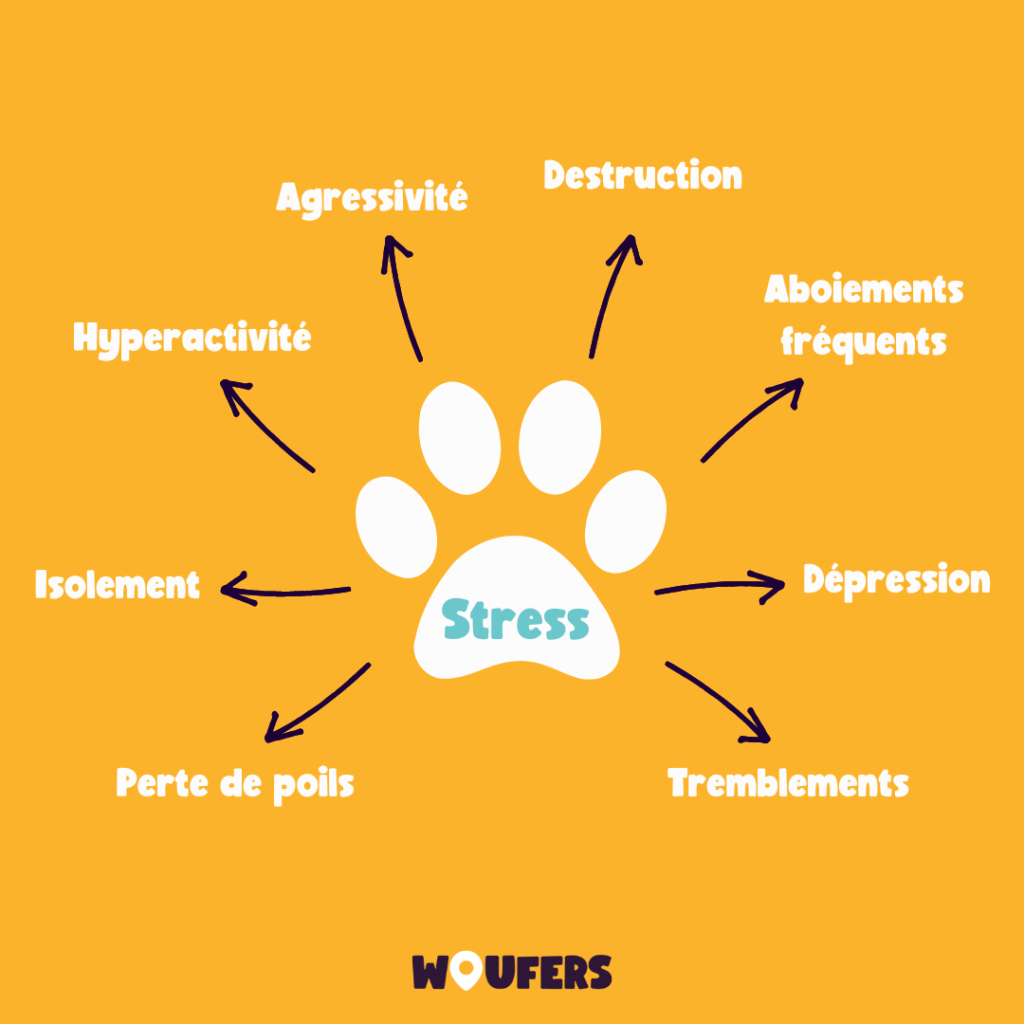 Did you know it? #Woufers
Our doggies, like us, can sometimes be stressed and here are some indications of manifestation of this feeling 🐶
We look more like our dogs than we might think 🙈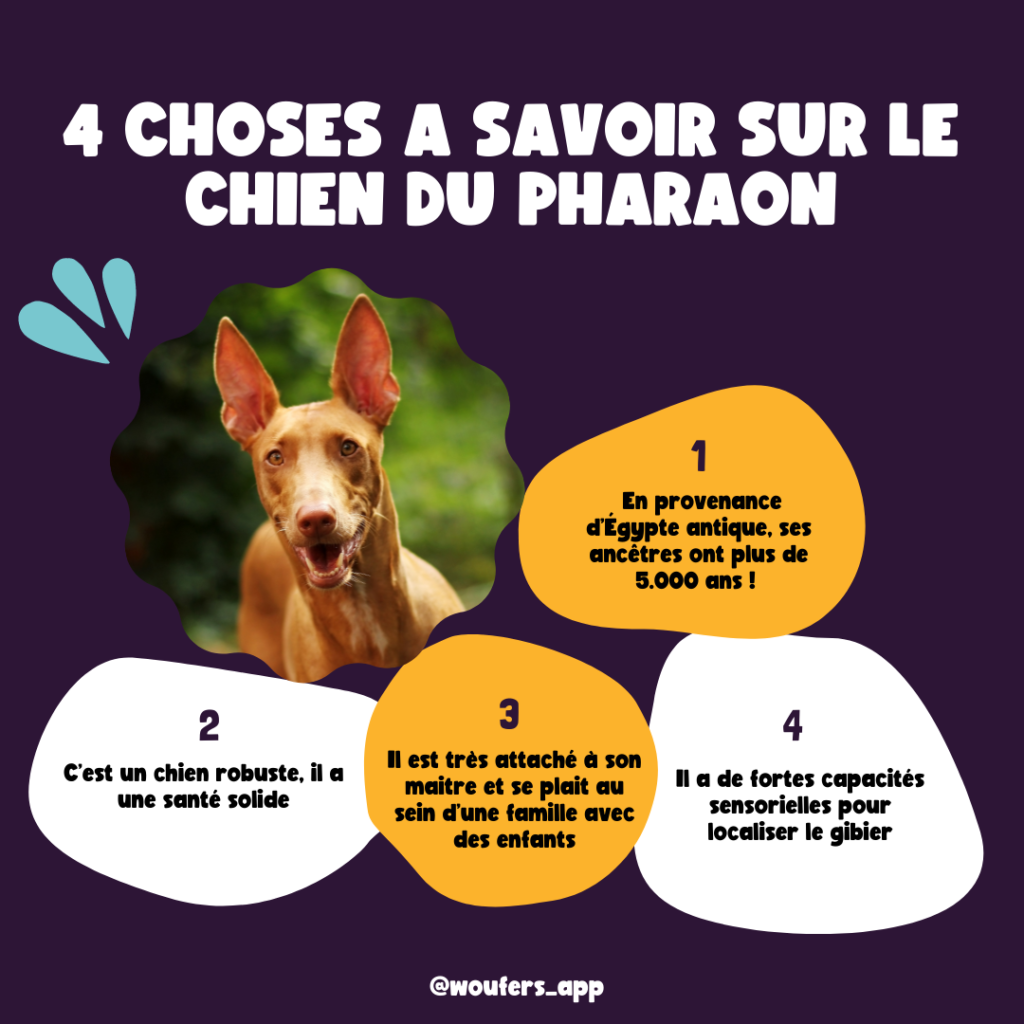 Meet with your dog #Woufers
Pharaoh's dog 🐶
Many of you may not know this race well🧡
It's time to learn a little more about this little-known breed that deserves to be much more
Did you know it? (1) #Woufers
And yes, even our favorite pets can get sunburned!
So let's enjoy the holidays with them, while being vigilant😎
Did you know it? (2) #Woufers
Besides, there is a special sunscreen for our dogs 👀 It will not be mandatory to have it in your closets, just pay attention to sun exposure 🌞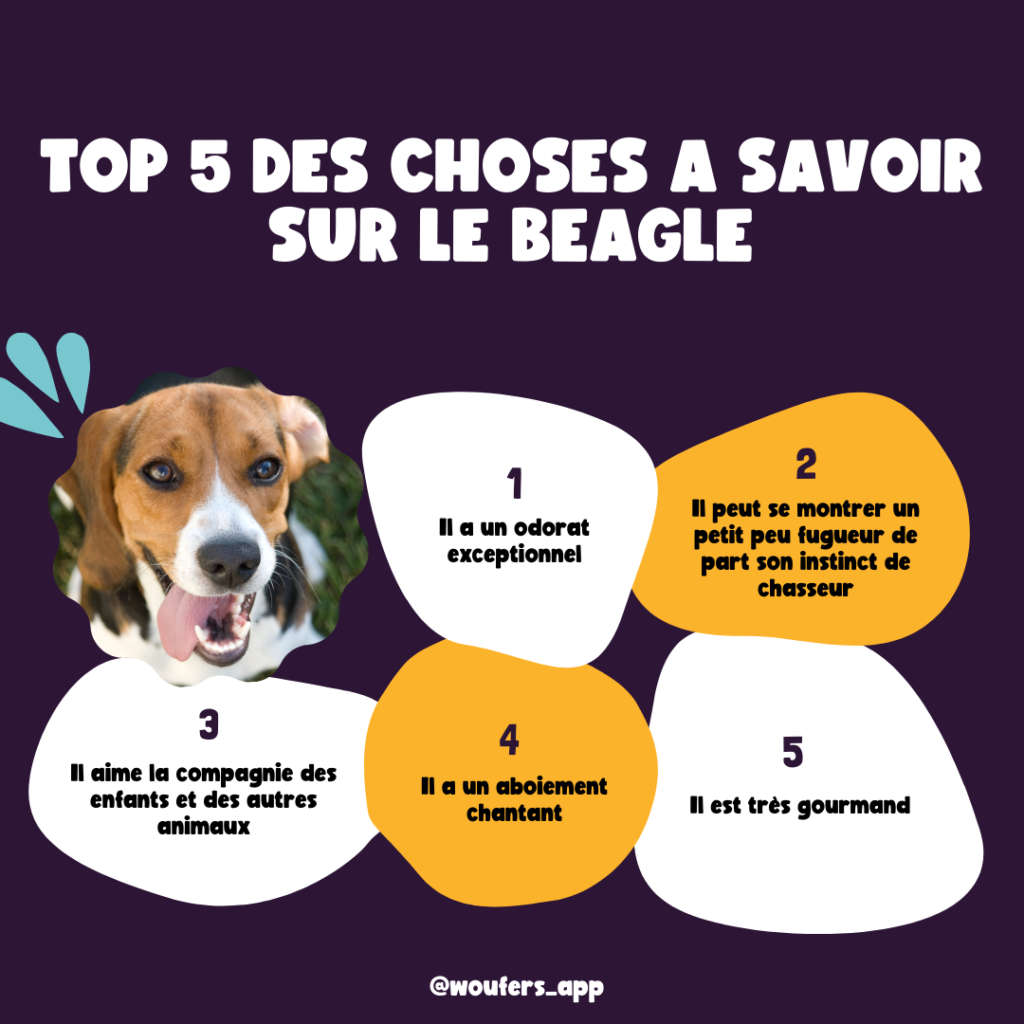 Meet with your dog #Woufers
Beagle 🐶
Genuine singing dog, the Beagle is very sociable and loved other animals and children 💛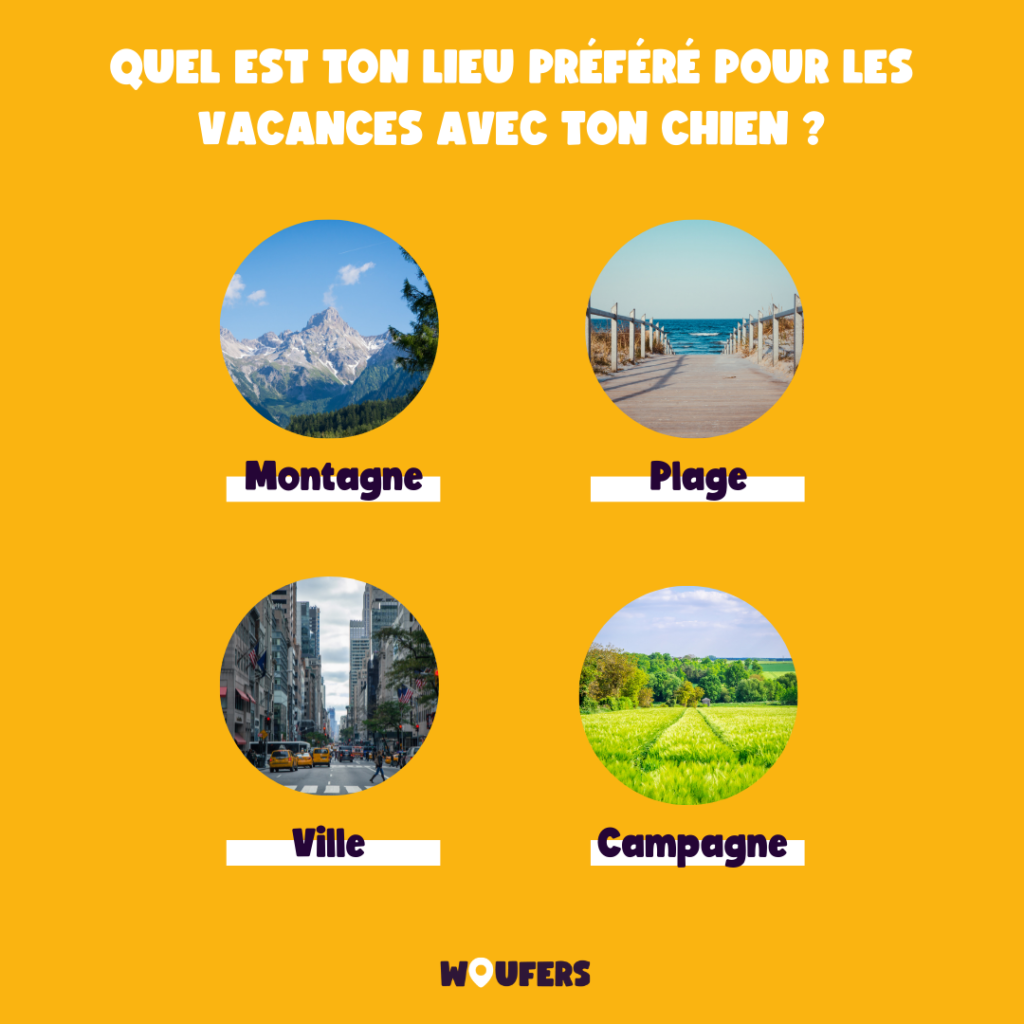 No matter the place of holiday, our doggies only dream of lying down and resting by our side! Whether in the mountains, by the sea, a holiday rather urban or rural, happy holidays to all, and to our four-legged friends 🐶💙
Did you know it? #Woufers
And yes, your dog's hair works the same way as an insulation layer that regulates his body temperature throughout the year!
They will always surprise us…🐶
In France, there are more and more dogs!🐶
As a result, cities adapt to welcome our companions in the best way: green spaces, beaches and transport in which they are welcome. There is also more and more provision of waste bags👍🏼
Did you know it? #Woufers
Smells are very important for our friends dogs, it is a way for him to develop and discover!
Try letting him play private detective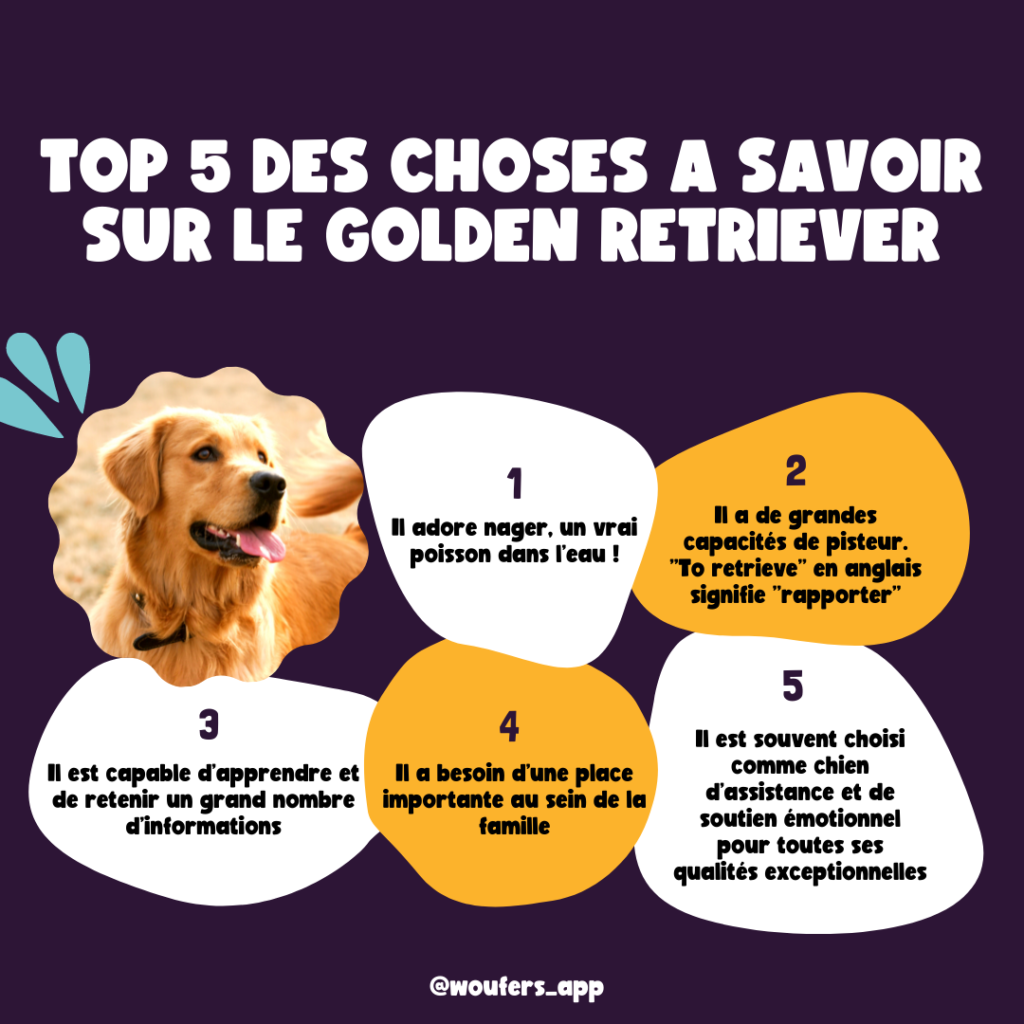 Meet with your dog #Woufers
Golden Retriever 🐕
Walks and encounters are his cute sins. Dog with great capacities, he is used as guide dog and rescue dog. 
Here's five facts about this long-haired dog
Just as for us, it is essential to ensure the oral hygiene of your dog. For this, you can use a finger pad or a small dog special toothbrush🐶
If you don't want this moment to be a chore, get your dog used to it as soon as possible and everything will go smoothly!🦷
Did you know it? #Woufers
Routine bothers some people, but for your dog, it can be the opposite. 
Routine is a real treat for your doggy.
Think about it
Meet with your dog #Woufers
Australian shepherd 🐕
Here is our big winner, the Australian Shepherd was once again elected the favorite dog of the French in 2021 
On this occasion, here are five informations about this breed so appreciated!
Because we must take care of our elders and not let them lock up all day, here are three tips to make their walk as pleasant as possible
Did you know it? #Woufers
Positive education is recommended 😊
It allows an educational approach that emphasizes the motivation of the dog to ensure its good emotional state. Congratulations are preferred, not punishment🐶
PS: everyone is free to give the education he wants to his doggy, this is just a tip from Team Woufers
Because the health of our goons is too important, here are some tips to help you monitor it👌🏼
If one day you notice something abnormal in your dog, do not hesitate to contact your veterinarian😊
Meet with your dog #Woufers
American Staff 🐕
We meet more and more and unfortunately they still remain far too numerous in the shelters of the various associations protecting animals because of abandonment. And all this is wrong since the American Staff is a super doggy!
Here's 5 info on this ball of hair full of love💛
Did you know it? #Woufers
We have a great story to tell you:
The Coopérative des techniciens ambulanciers du Québec (CTAQ) has offered Dude's fabulous services to help paramedics fight their stress. They often face difficult situations and therefore need to change their minds.
Dude is currently in training and is expected to start this summer to the delight of Quebec paramedics🥰🐶
Did you know it? #Woufers
Who hasn't tried to dodge a doggy lick here?👅
Contrary to what one might think, this can translate in several ways. It's not just a kiss 😘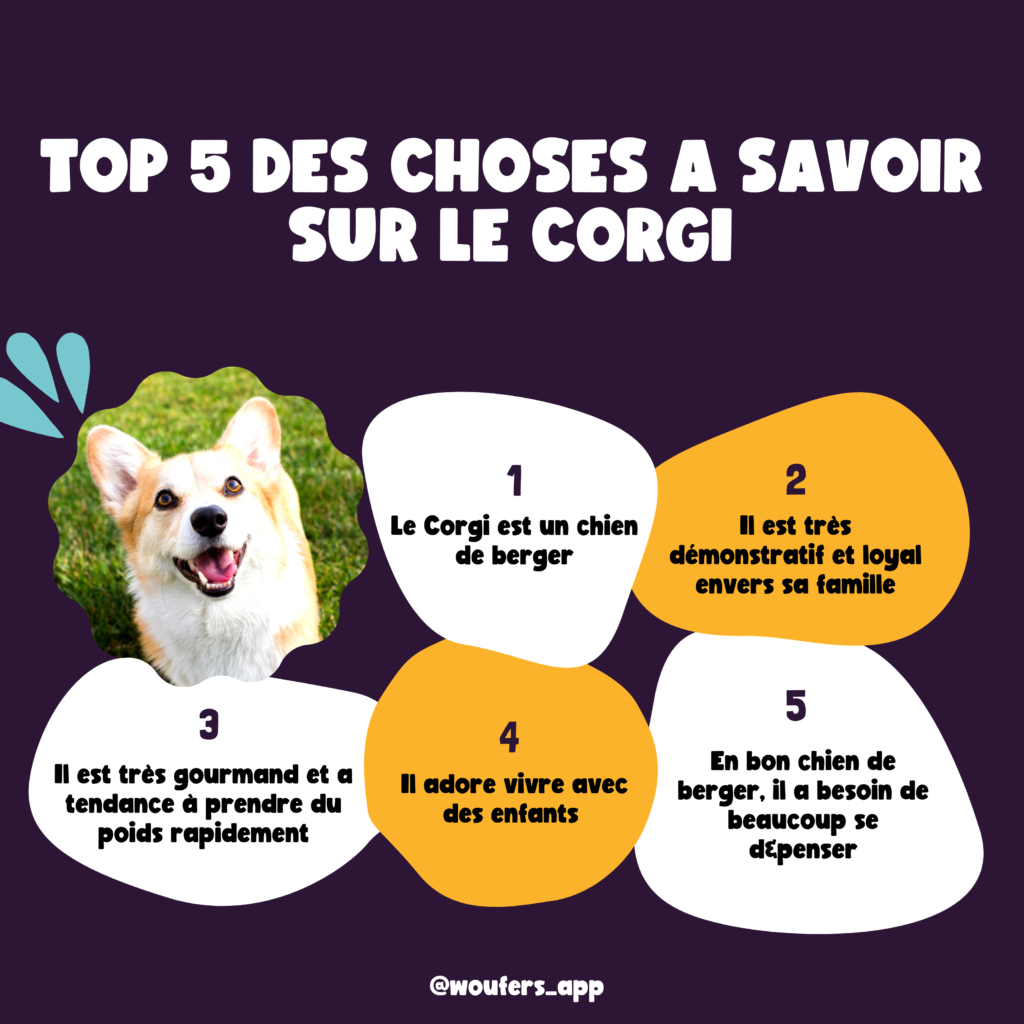 Meet with your dog #Woufers
Corgi 🐕
You want to know a little bit more about this cute little being that is the Corgi?🐶
He is not only the faithful companion of the Queen of England, he is much more than that, a super sheepdog filled with qualities😍